FAQs
Frequently Asked Questions
How much does a storage unit cost?
-10' x 10' $50
-10' x 15' $60
-10' x 20' $70
-10' x 25' $75
-10' x 40' $125
Units are pre-paid for the following month.
What size storage unit do I need?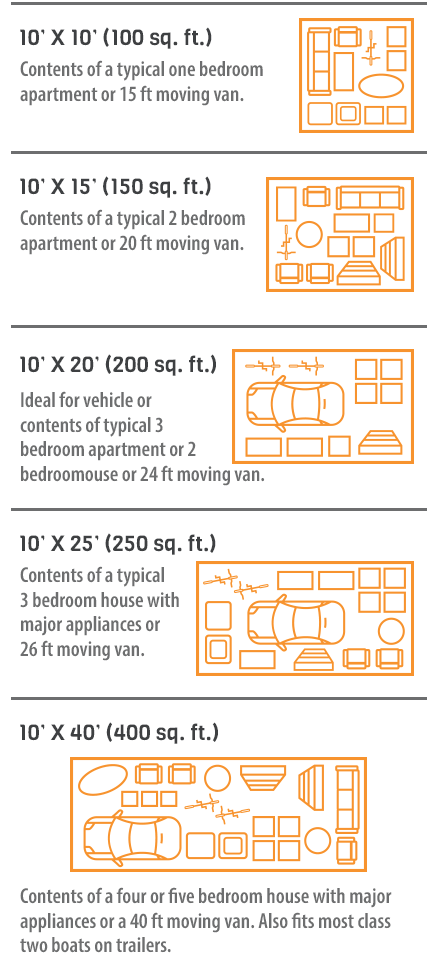 How secure are your storage units?
We have a locked, fenced yard and are in the process of adding additional site lighting and security cameras.
Can I rent a storage unit for a week?
Due to demand, we don't currently offer this. We have a one-month minimum.
Do you offer pallet racking?
Yes, we offer pallet racking as an optional add-on to a storage unit for organization and better stacking. The cost is $25/mo per pallet section.
Can I go into my storage unit at any time?
At this time gate access needs to be coordinated with us. In the coming months, we will have onsite staff during business hours and access outside of this with coordination.
Do storage units require insurance?
We cannot be responsible for the contents of your storage unit. If you have valuables, insurance would be your responsibility.
How can I talk to someone directly about my storage unit?
What happens if I leave my stuff in the storage unit after the rental expires?
A second lock will be placed on the unit until your account is current. If this does not happen or if arrangements are not made within 30 days, the items in your unit will be forfeited.